In 2012 a five-year-old wearing pink shoes and his mom, who allowed him to wear pink shoes, caused an internet stir, with many accusing her of setting her son up for ridicule, with others labelling his shoes "wrong" for his gender.
I'm not sure how you feel on the pink topic, but one woman is on a drive to show support for children – regardless of their gender – to wear pink. Martine Zoer started Quirkie Kids  aKickstarter-funded line of pink tees for both boys and girls, and is trying to promote online the acceptance of individual choice and expression.
 TheQuirkie Kids Facebook page states, "Some boys like pink and why not? Pink is just a color and so is green, and blue, and yellow."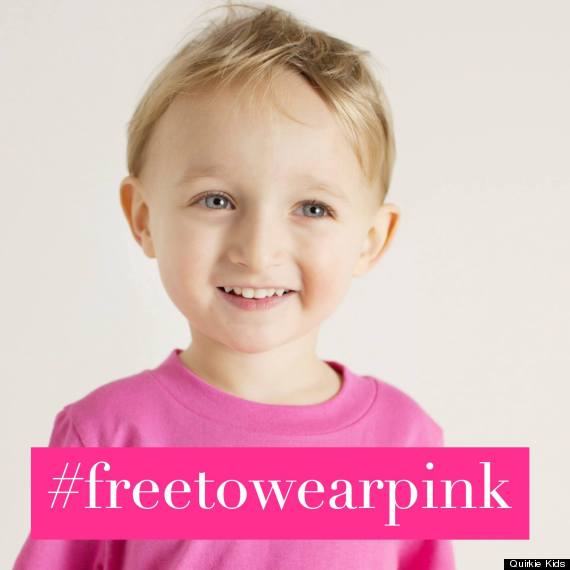 To support the movement, all you have to do is repost this image of a boy wearing a pink shirt or post a picture of your own child "expressing themselves through their clothing," along with the hashtag #freetowearpink, on your social media.
Via Huffington Post